The Great Redwood Bake off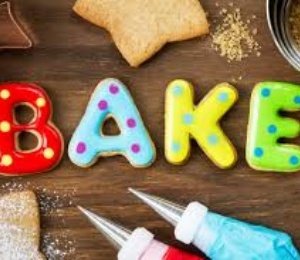 Friday 30th September 2016.
All children with a possible nut allergy, will require a letter from Parent/Carers stating that your child can purchase baked items.
We are unable to guarantee that these items are nut free.
The Great Redwood Bake off
How to enter: You and your child can either bake and or decorate buns, cakes or biscuits.
Not a baker: simply decorate a pre-made bun, biscuit or cake.
Theme: Autumn
Ideas: With autumn in mind, you could decorate your baked items with leaves, pumpkins, animals, a spooky theme or anything that makes you or your child think of autumn.
Judges: This will be judged by our catering team and chair of governors Paul Martin. The judging will take place at 9am and they are looking for colourful, original and yummy looking items.
Dropping off baking: All goodies should be dropped off on the morning of Friday 30th September at the school office.
As we are trying to raise money for Macmillan Cancer support, all entries will be sold at breaktime. If you wish your child to purchase any baked items, please ensure you give them some money.
All monies will be gratefully received.
Many thanks.