Clothes Recycling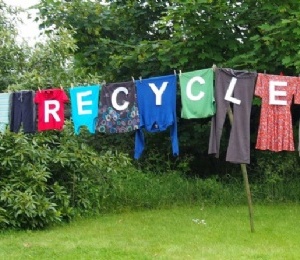 Tuesday 22nd November 2016
Clothes Recycle Day
As part of our fundraising initiative, will be be holding a clothing recycle day.
If you have any unwanted "clean" clothes, please could you bring them to school in a black bag. A recycling company will then collect all unwanted items and take them to be recycled.
If you do not have any black bags, we will have some recycle bags in the school office closer to the date.
Please drop off all bags to the school office.
Many thanks.
Please note: All clothes MUST be clean.