The Guzzle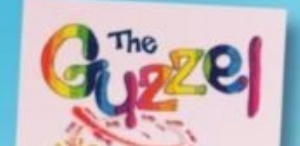 To celebrate World Book Day, we are pleased to announce that "The Guzzel" is up for grabs, at the fantastic price of £5.99 for a limited period!! It will be signed by both the Author and Illustrator and a message of your choice can be added.
This unique, rhyming picture book has been both written and illustrated by two local mums, who together have merged their passions to create a bright, fun, bath time story which will spark the imagination of your little ones.
The story begins under the ocean, where the sea creatures embark upon an adventure with their friend, "The Guzzel". The grumpy octopus tries to spoil the fun, but will he succeed? "Have you ever wondered who is spinning around the plughole at the end of bath time? Watch what happens when the plug is pulled out... HOLD ON TIGHT!!!"
The book has been self-published and marketed by themselves, "The Story Express", who are currently in the process of a number of book signings with WH Smith, so the book is now starting to appear on the shelves!
The Story Express have been into school to read the story, and have also done a workshop helping some pupils to write and illustrate their very own masterpieces. Some excellent results were achieved!
We would like to say a huge "THANK YOU!" to anyone who has already bought the book, but if anyone else would like to get their hands on a copy, please either e-mail info@thestoryexpress.com or contact the office.