Science Week 2014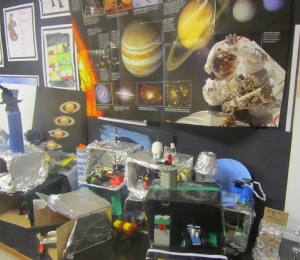 Science week learning and fun!
Science Week 2014 was a great success. ABC Family Learners came into the Academy to work with all the classes and their families. Each year group had their own challenge.
Foundation, year 1 and year 2 worked with Duplo and Gear Tech to produce super space craft, aliens and space machines.
Year 3 to 6 worked with lego and test box technology to produce a fantastic lunar base.
Over 75% of parents/carers took part making Science Week a resounding success. Family Learning at Redwood is going from strength to strength.
Many thanks to all involved! Click here for a gallery of pictures.
Pat and Sue—ABC Family Learners