Cherry Class go Spanish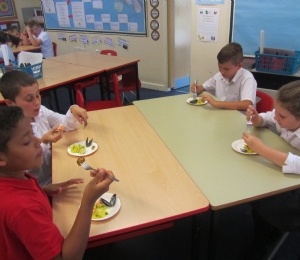 Chef Hardman visits Redwood!
As part of our Modern Foreign Languages work on Spanish, Chef Hardman from Maltby Academy brought us some Spanish food to try.
We had to speak a lot of Spanish and learned many new words. We also tasted paella and mussels amongst other Spanish foods.