Student Sports Award Success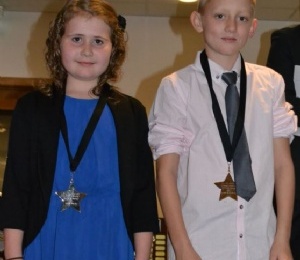 Well Done to Warren Yeomans and Lucy Baugh.
Before half term, two of our students attended the Maltby Academy Sports Presentation evening at the New York Stadium, Rotherham. This event celebrated young people across Maltby who have excelled in sport. Redwood was asked to nominate two individuals who fit this category.
After much deliberation, we chose Warren Yeomans and Lucy Baugh.
Warren is a great role model for others. He fought his way up to be captain of the football team and is a talented footballer. He is always encouraging others and is sporting in his attitude to games and to others in his team.
Lucy is Miss Dedication. She always arrives at school early twice a week to do gymnastics and dance, which she enjoys and performs with a smile...always! Her positive, happy attitude to all sport, including girl's football is truly an inspiration to others.
We are so proud to have such talent in school and hope they thoroughly enjoyed their evening.
Well done to both!