Armistice Day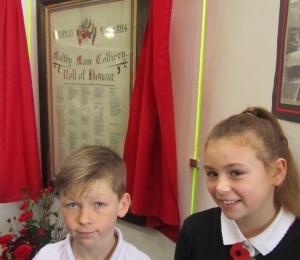 Remembrance Day at Redwood Academy.
To remember and commemorate those who lost their lives for us during the war, two students were invited to a memorial service held at Maltby Academy. During the service, a Roll of Honour was unveiled to mark the 326 Maltby Miners who went to fight for their country. (Pictured below).
Mr Pease also held a special assembly in school where the children participated in a minutes silence and wore their poppies with pride.