Events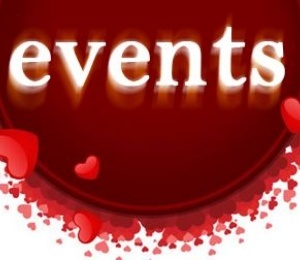 There are lots of exciting events happening at Redwood over the next few weeks...
Wednesday 11th February 2015

Valentines Disco

Foundation and Key Stage 1: 4.30pm – 5.30pm
Key Stage 2: 6.00pm – 7.30pm
£1.00 per ticket. Tickets can be purchased from the school office.
Continuing with the Valentines theme, Redwood's student council are running a 'Design a Valentine's Card'. All entries must be in by Wednesday 11th February and the winner will be announced on Friday 13th February in Special Mentions. Get involved as a 'Surprise Prize' is up for grabs!

Thursday 12th February 2015

Multi-Cultural Event at St. Ann's Rotherham for Year 6 – Oak class

Oak will be taking part in a morning or afternoon session full of team building exercises. The event is between two schools and photographs and videos may be taken and placed on both school websites. A letter and consent slip will be sent out and needs to be returned by Monday 9th February 2015.

Thursday 5th March 2015

National Book Day

Come dressed as your favourite book character. There will be a number of school competitions that will be designed around the current learning journey of each class. Please note it will be £1.00 for non-uniform.

Tuesday 10th / Wednesday 11th March 2015

Parents Evening

Friday 13th March 2015

Red Nose Day

Wear red to Redwood! £1.00 for non-uniform.
Red noses can be bought for £1.00 from the office from the end of February 2015.
A cake and bun sale will be held at morning break on the day.

Monday 6th April 2015

Easter Eggstravaganza

As usual we will be holding our annual Easter celebrations. Watch this pace for further information.