Easter Holiday Camps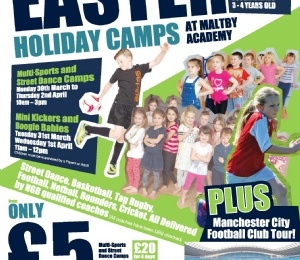 Maltby Sports Partnership, are running their very successful sport camps during the Easter holidays at Maltby Academy. These will include Multi-Sport, Street Dance,Mini Kickers and Boogie Babes. There is also an exciting opportunity to visit Manchester City's Etihad Stadium for a Ground Tour.
Click here to download all the information including registration form. Dint miss out on these fun activities!