Welcome
#teamRedwood is proud to be powered by Maltby Learning Trust. We are driven to deliver our vision of Exceptional Experiences for successful lives. We want all our children to thrive in a competitive world and to do that, they need the best opportunities. Our excellent teacher-led provision in Early Years ensures children have the best start to their education, focusing on developing persistence, resilience and independence which are three of our Core Characteristics of Learning. Our high-quality learning environments, combined with a wealth of resources and a calm, supportive atmosphere throughout school ensures all our children have the best opportunities possible as they continue their educational journeys.
Exceptional Experiences, Successful Lives

#teamRedwood
Our vision at Redwood Academy is one of excellence and opportunities in order to ensure every child reaches their individual potential.
To achieve this we aim to provide a rich, broad and creative curriculum, which both motivates and inspires children, encouraging them to be actively involved in making decisions about their learning. We aim to foster the confidence to explore and experiment as children work to develop their talents and achieve their full potential.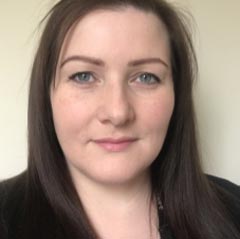 Mrs Heather O'Connor
Principal of Maltby Redwood Academy
We have worked hard to develop teaching strategies which encourage questioning, curiosity and a sense of ownership.
Foundation subjects are studied through enquiry-based themes and genuine cross-curricular links are made wherever possible. Themes have been developed with an emphasis on philosophical enquiry and global culture, covering aspects of history, geography, music, art, design and technology and P.E. as well as beliefs and faiths from around the world. In English, key texts have been carefully chosen to support each line of enquiry so that children have established the knowledge they need to take pleasure in reading. Texts have been selected from a rich bank of authors including Carnegie Medal winners and Children's Laureates, in order to expose children to the best possible texts and promote engagement in reading as a pleasurable pastime.
We aim for children to develop a range of skills and are currently developing the use of our extensive grounds with wildlife and woodland areas to bring learning to life for our children through the Forest Schools curriculum.
All children at Redwood take part in a variety of sporting activities. Sports provision, using specialist coaches, is part of the curriculum in all year groups, developing children's skills from an early age. All students have the chance to participate in inter-school sports competitions.
Children at Redwood have the opportunity to learn to play a musical instrument such as the trumpet or ukulele. We believe this allows children to develop a better awareness of their "aim" and "force" in relation to their own motor skills, improve their "fluid intelligence" (the ability to solve new problems, use logic in new situations, and identify patterns) and develop the patience and determination needed to succeed.
At Redwood Academy, we encourage discussion and reflect regularly upon our curriculum. We adapt our plans to meet the changing needs and interests of our children. At the beginning of each topic, we encourage the children to talk about what they already know and what they would like to find out more about.
We want children to enjoy and engage with their learning and look back on their days at school with fondness. We aim to bring your child's education to life by providing real life opportunities such as presentations, visits, workshops, productions and experience days. We want to ensure that every child's learning journey is brought to life with as wide a variety of experiences as possible. Days to remember are what we do!
But don't just take our word for it – please come and visit our school, meet the children and speak to the staff. I hope you will agree that Redwood Academy is a school to be proud of and one where your child can be happy, succeed and achieve.