Welcome!
Welcome to Maltby Redwood Academy, I hope that this introduction gives you a flavour of our Academy and helps you to understand why I and the staff who work here feel deeply privileged to do so. I feel extremely honoured to be the Principal and hope that our website can provide existing and potential parents and carers an opportunity to gain a real sense of our unique community and the excellent education that we provide.
At Maltby Redwood, we are proud to be one of the four primary academies that form part of the Maltby Learning Trust. Our aim is to ensure that we deliver exceptional learning experiences that enable all young people to thrive in a competitive world and live successful and fulfilling lives for all of our young people. We pride ourselves on our child-centred approach to teaching and learning, celebrating the individual talents and personalities of every child.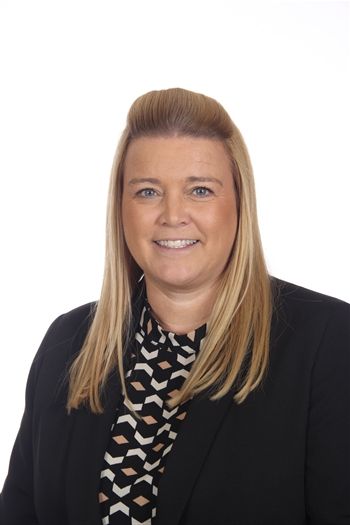 Mrs R Berry
Principal of Maltby Redwood Academy
---
We provide a high standard of all-round education and aim for excellence in an enjoyable environment of mutual respect, care and discipline, where each individual's contribution to the Academy community is recognised and appreciated.
Our children will be well-prepared socially, morally, spiritually and intellectually for the next stage of their education. At Maltby Redwood, we work on the basis that education is very much a partnership between home and school and as such, we want to work closely with you to ensure that your child is happy in school and achieves their full potential. As well as pursuing academic excellence, we work hard to help all the children in our care grow and flourish as confident individuals with high personal aspirations and a lifelong love of learning.
Teaching your child is a privilege. Children are unique and precious, and it is a huge responsibility to be responsible for their primary education. We take the role very seriously, and will ensure that they are safe, happy, and able to thrive.
Inevitably, a website can only give you a snapshot of an academy and we would encourage you to make an appointment to come and visit us so that you can see our academy in action. I would be delighted to show you around and provide you with a chance to meet our children, talk to the staff and view the environment in which we learn, work and play. If you would like to visit #teamredwood, please contact our office on 01709 812848 for an appointment to visit.
Location
The Academy is a one-form entry, situated on the east side of Maltby. We serve an amazing community of families who fully support our vision and really value education. We are fortunate to have an amazing site, offering Forest School provision and lots of open, green space and a great outdoor learning environment.
Relationships
At the heart of our #teamredwood family are strong, caring relationships and a shared zest for life and learning. We believe that children who are secure and happy are then confident to question, explore and learn. Our children love learning and so do our staff. We recognise the important role that parents and carers play in ensuring a successful time at school and so we value your contributions and endeavour to fully involve you in the life of our school. We pride ourselves on having an open and approachable ethos which is welcoming to all. Our aim is to develop both character and academic understanding. We have high expectations of every child and know that potential is infinite. Ofsted inspected Maltby Redwood in March 2022 and judged that our school was good in all areas
Our curriculum
Our Early Years provision provides the children with an excellent start which continues through the Academy year on year. The staff provide a happy, supportive and purposeful environment and a curriculum that aims to excite and stimulate children's imaginations and creative thinking. The curriculum is delivered through discrete teaching of subjects which is further enhanced by whole-school themed days and other events to promote enquiry-led learning. Trips and visits, community activities and a range of extra-curricular clubs aim to further add to the opportunities available to children.
Behaviour
We maintain an environment where high standards go hand in hand with excellent behaviour. Our children are kind, respectful and an absolute pleasure to teach. We believe that children learn best when they feel safe; and we work hard to create a learning climate where everyone is happy, well-motivated and healthy. Each child is given every opportunity to flourish and knows that they unique and very much valued.
Governors
The positive support of our Governors, parents and the wider community is very important to us and helps us to drive our vision. We aim to maintain a transparent and welcoming environment where we can work in partnership for the benefit of all our pupils. We are always pleased to show Governors, prospective parents and visitors around the Academy where they can fully appreciate the distinctive, caring atmosphere and exciting, enthusiastic learning that takes place each day. All visitors comment on the friendly and warm atmosphere within the Academy as well as the excellent behaviour and conduct of our children.