EYFS TRANSITION
WELCOME TO EARLY YEARS AT MALTBY REDWOOD ACADEMY!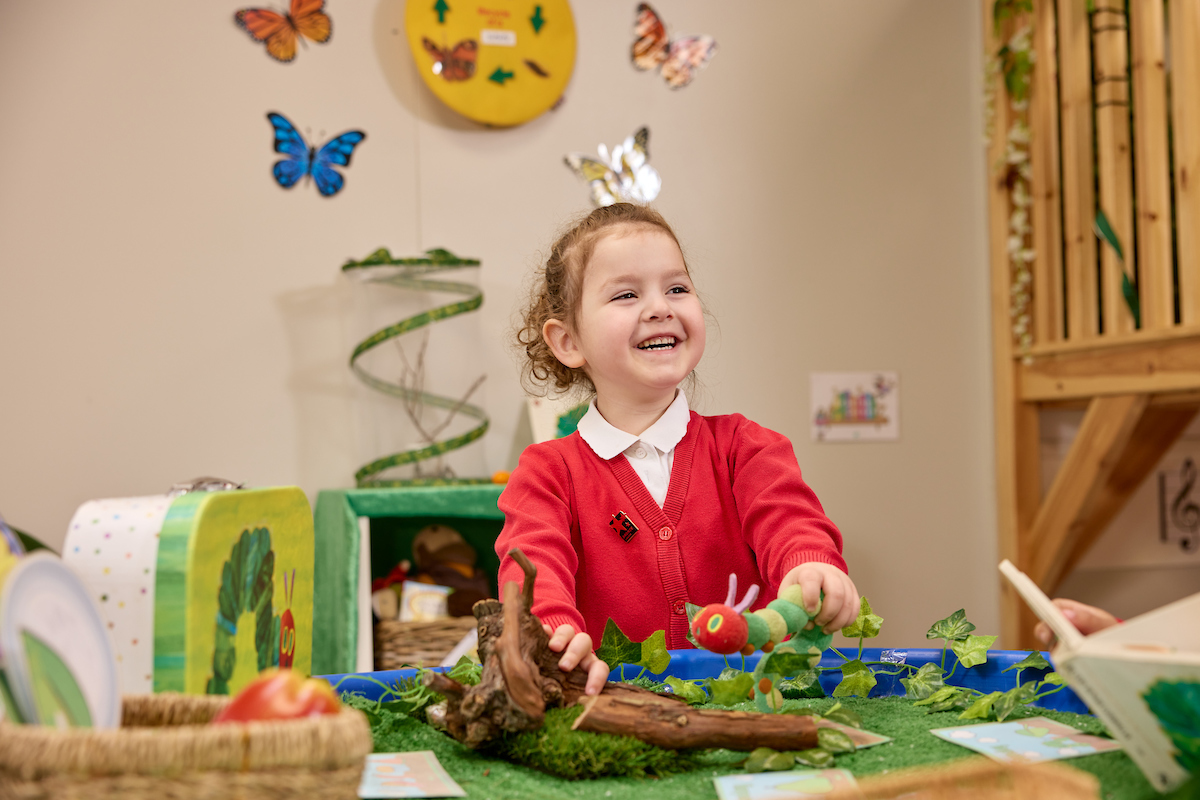 At Maltby Redwood Academy, we believe that the Early Year Foundation Stage (EYFS) is crucial in securing solid foundations that our children are able to build upon. It is our intent that the children who enter our EYFS develop physically, verbally, cognitively and emotionally whilst gaining a positive attitude to school and learning. Maltby Redwood Academy believe that all children deserve to be valued as an individual and we are passionate in enabling all children to achieve their full, unique potential.
NURSERY AND RECEPTION
NURSERY
Children aged 3-4 year old are the Early Years Foundation Stage Nursery Class and attend on a part-time or full-time basis. You can purchase a school meal for your child or bring a packed lunch from home.
RECEPTION
Children aged 4-5 year old are known as the Early Years Foundation Stage Reception Year and attend on a full-time basis. School meals are Universally Free for children in Reception, Y1 & Y2.
ORGANISATION
The school year starts on Monday 4th September 2023. A letter will be sent separately stating your child's start date as this will be staggered to ensure that the children transition into school successfully.
To ensure your child is safeguarded, we ask you to provide a password. This will be requested if the staff member is unfamiliar with the adult collecting your child.
CURRICULUM AREAS
THREE PRIME AREAS
PERSONAL, SOCIAL AND EMOTIONAL DEVELOPMENT
3 KEY AREAS:
Encouraging your child to develop as an individual and make relationships with others is so important.
Developing self-confidence and self-awareness.
Enabling children to learn how to manage their feelings and behaviour.
COMMUNICATION AND LANGUAGE
This covers a wide range of skills including:
•

Listening and responding to others during conversation
•

Giving attention to others in a variety of situations
•

Understanding and following instructions
•

Speaking clearly to others
PHYSICAL DEVELOPMENT
At this young age your child needs to become confident in the way that they move and use tools and apparatus.
Your child will have opportunities to be able to use both large apparatus (play equipment etc.) to develop their gross motor skills and small apparatus (scissors etc.)to develop their fine motor skills.
They will explore what a healthy lifestyle consists of and learn to move in a variety of ways.
Children will develop an awareness of health and self-care.
SPECIFIC AREAS
PHONICS AND READING
We follow the Read Write Inc programme in our Academy. This programme helps children to quickly learn the sounds that they need to be able to read fluently. They will become very familiar with Fred who breaks down words into sounds. All sounds are linked to a mnemonic and a picture which enables children to be able to remember the correct letter formation along with its sound. When we feel children are ready in Nursery, they will be exposed to the first set of sounds then this will be continued into Reception.
Phonics is taught on a daily basis and we encourage this to continue at home.
MARK MAKING
Children will take part in adult focused fine motor learning each week, alongside some independent activities. Children will be encouraged to use scissors and attempt threading activities. This builds
up their control over manipulating smaller objects including holding a paintbrush or a pencil. All children will develop at their own stage. To give your child the best start, please practice recognising and writing their own name.
MATHEMATICS
Children will be learning counting, recognising numbers in different ways and ordering numbers. Children will be taking part in adult led and independent activities using practical, hands-on resources. We encourage you to play games at home, sing number songs, count and spot numbers wherever you go.
We follow the White Rose Maths scheme. We provide lots of opportunities for children to learn maths concepts through hands on and interactive learning opportunities and children will take part in daily adult led Maths sessions.
There is also a great FREE App that can be downloaded by White Rose Maths called '1 Minute Maths', where children can practice skills such as subtracting and simple addition.
UNDERSTANDING THE WORLD
Has 3 strands of learning:
•

People, Culture and Communities
This involves guiding children to make sense of their physical world and community
EXPRESSIVE ARTS AND DESIGN
•

Children will learn how to explore and use their imagination.
•

They will explore representing their own ideas through singing songs, making music, dance, roleplay and creating art projects.
•

They will safely use and explore a variety of materials, tools and techniques, experimenting with colour, design and texture in an imaginative way.
OUTDOOR LEARNING
OUTDOOR AREA
We like to use our Outdoor Area and Forest School Woodland, so we ask that children have a pair of wellies in school (named) and a waterproof coat.
FOREST SCHOOL
Forest School is a learning approach that sits within and compliments the wider context of outdoor and woodland education. Forest School is an inspirational programme that offers all learners regular opportunities to achieve and develop confidence and self-esteem through hands-on learning experiences in a natural environment. At Maltby Redwood Academy we build on this learning approach and have developed our own outdoor Forest School sessions